Experimentation Nurtures Creativity


A free flowing child that is not spoon fed is a boon to society


Our Facility

Our clean, well organized facility is a safe and fun place for your kids to learn and play. Checkout out our panoramic photos.
Our Staff

With over 50 years of combined experience, Progressive Play Preschool has been serving the High Desert for over 20 years. Learn more about the faculty here:
Programs For All Ages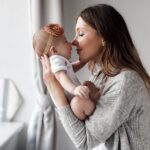 Infants
We provide an exceptional, comfortable, safe space for your little one to grow and thrive.

Toddlers
Learning is doing, so little ones have all the space they need to move, explore, and excel.

Early Preschool
Get ready for Preschool, while growing, developing confidence, and gaining independence.

Preschool
For active little achievers, hands-on learning experiences help children prepare for kindergarten.

Pre-K
Gain a strong foundation for kindergarten, while laying the groundwork for advanced skill development.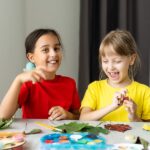 Junior Kindergarten
For young 5-year-olds and older 4-year-olds, this is the chance to slowly get accustomed to the kindergarten experience.

Private Kindergarten
Be exceptionally prepared for an elementary school in this culminating program: the start of an exceptional academic future.

Before & After School
For active little achievers, hands-on learning experiences help children prepare for kindergarten.
Why Kids World



Casey Dodge
18:15 08 Feb 18
Our daughter has gone here for nearly two years and we love it! She has learned so much and excelled tremendously since enrolling her! The staff and owner are friendly and always working with the kids. When our daughter was barely two, she learned the pledge of allegiance and even some spanish. There are no tv's or screen time for kids which we LOVE!!! The staff is constantly working with the kids, reading to them, taking them outside for some sunshine, and assisting them with arts and crafts. In the summer time, they even have water play outside. We highly recommend Progressive Play Preschool to anyone looking for a place for their kiddos.

Lisa K
21:40 08 Jun 17
I fully 100% recommend this school to everyone. This school is just amazing! They're excellent with my 3 year old son. He absolutely LOVES going to Progressive Play Preschool. Every time he leaves he says he had a good day. The staff is so caring and amazing with kids. Their so friendly and just really great. I was so nervous to start taking my son to preschool because it was his first time going..But this place really made it at ease for me. My son is 100% happy with this school. From day one I'd rate them 5 stars. Great prices, Great staff, Good Location. 🙂

Guy Thomas
12:33 05 Oct 16
Mrs. Kim at Progressive Play Preschool is such a huge part of my children's lives and a real key to their success as they have moved on to elementary school. The learning environment they create makes it easy for them to grow socially and academically. The kids took comfort in the routine they established and always look forward to stopping by and saying hello. My 5 year old and my 7 year old are always right at the top of their class now in reading and math. Thanks Mrs. Kim!